You can start either at the arrival station of the funicular or at our rifugio (free car park available). You first will walk along the left lake shore before reaching the educational trail (yellow color) that goes through the woods. From mid June the trail trough the woods should be snow free. This hike can be well combined with the lunch at our rifugio. Please see walking time here below.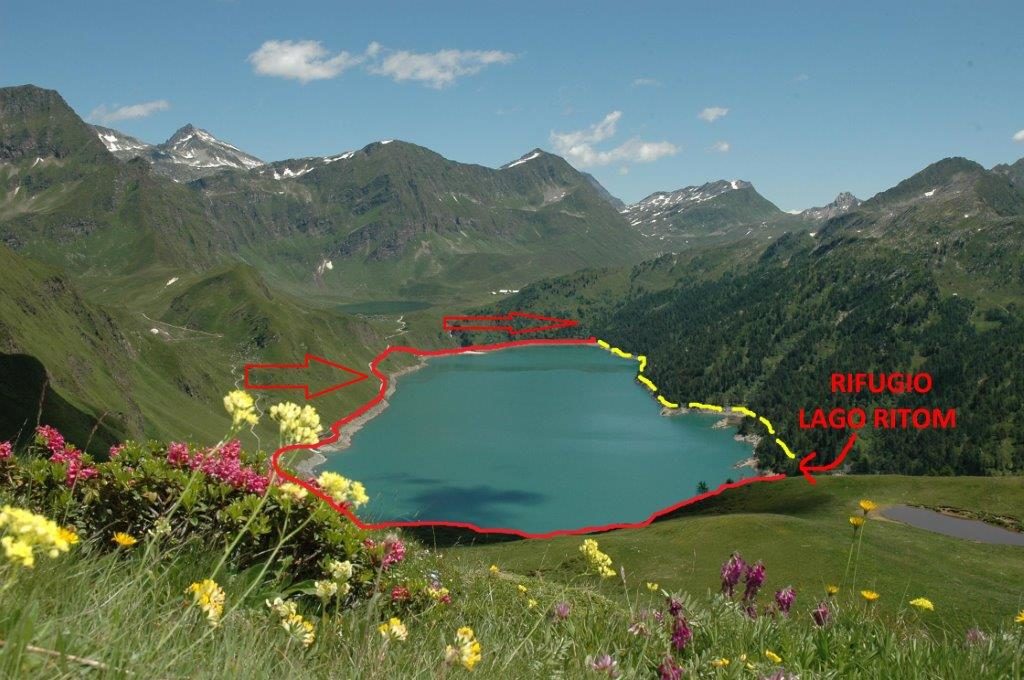 Walking time from our rifugio (yellow sign): approx. 2-2.30 hrs.
Walking time from the funicular station (blue sing): approx. 3-3.5 hrs.